Promoters:
Vicky Colbert, Fundación Escuela Nueva.
An educational project that creates learning environments for children in vulnerable social situations, such as extreme poverty or forced displacement, using a learner-centred pedagogical model and in coordination with the formal school system.
What solution does the innovation propose?
The Círculos de Aprendizaje ('Learning Circles') programme aims to help children in vulnerable social situations regain access to education, through creating a basis for social and emotional stability before the transition to formal school. It seeks to build students' self-esteem, restore confidence and create effective networks around them that contribute to restoring basic learning conditions.
Recognitions
WISE Award for Education (2013). Qatar Foundation Award (2009). Clinton Global Initiative Award (2007). Skoll Foundation Award (2006). Vicky Colbert is an Ashoka Fellow (2003) and was recognised ad a Social Entrepreneur by the Schwab Foundation.
Impact evidence
Outputs
As of 2012, the programme had served more than 37,000 children in 30 of Colombia's 32 states.
Outcomes
A multi-year Unesco study compared children in learning circles versus a control group in conventional schools. Results for language and math showed a greater rate of improvement in Learning Circles (36.1% language, 30.4% mathematics), and absolute out-performance over 5th graders in conventional schools, scoring 17.3 and 13.9 points above national average.
The Catholic University of Chile found an 18.5% improvement in self-esteem for children in learning circles.
Sources
The Unesco Latin America and Caribbean Office based their test on "The First International Study on Lanugage and Math for Third and Fourth Graders" developed in 1997 by the Latin American Laboratory on Education Quality and Evaluation.
How does it work?
Each Learning Circle is composed of 12 to 15 children aged five to 15. Students are accompanied by young teachers or tutors from the same community who facilitate personalised learning and are in turn advised and guided by a teaching team. The programmes operate outside the formal school system, in community centres, empty classrooms or parish spaces. However, they are authorised to process official enrolments, which is attached to benefits of accreditation and certification.
The Learning Circles are based on the Nueva Escuela Activa ('Active New School') pedagogical model, which aims to overcome the teacher-centred approach of formal schooling to provide a learner-centred approach based on interaction and dialogue among students as well as the involvement of parents and communities. The model focuses on so-called 21st century skills such as critical thinking and teamwork and provides spaces for conflict resolution, peaceful coexistence and social integration.
Geographical scope
Where was initially developed
Where has been implemented so far
Brazil, Guyana, Nicaragua, Dominican Republic, Chile, East Timor, Panama, Guatemala, El Salvador, Uganda, Peru, Honduras, Philippines, Vietnam, Paraguay, Mexico and Zambia.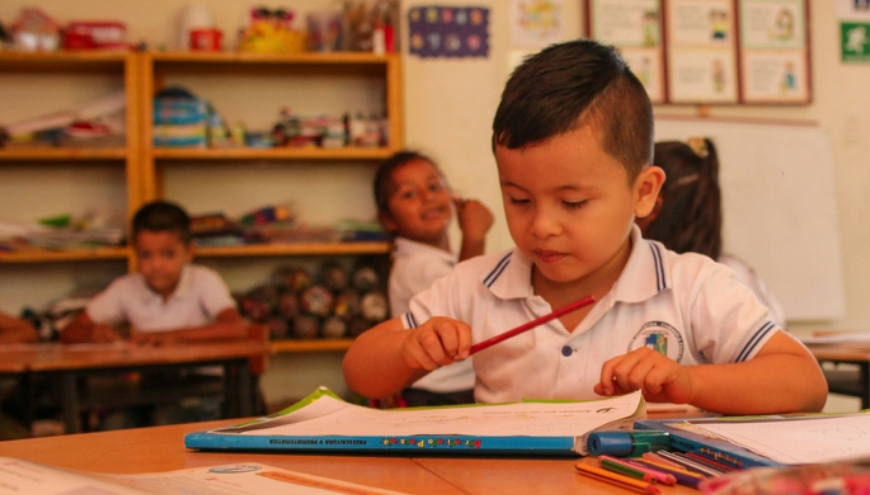 Sustainable Development Goals