An organisation that provides peer-to-peer mentoring and educational support programmes to help marginalised and at-risk youth integrate into mainstream professional and social opportunities.
What solution does the innovation propose?
The organisation provides an alternative road out of poverty and alienation and into formal and vocational schooling for youth who have dropped out of school. It provides programmes outside the formal education system and service-learning activities with individuals, communities, local organisations and international partners to produce social, educational, and entrepreneurial opportunities for marginalised youth, including refugees.
Recognitions
Dr. Jean Mayer Global Citizenship Award, Tufts University (2014). Curt Rhodes was recognised as the Social Entrepreneur of the Year for the Middle East and North Africa, by the Schwab Foundation (2011).
Impact evidence
Outputs
Since inception in 2002, the programmes have reached over 200,000 people.
Outcomes
Nearly two-thirds of participants in the non-formal education programmes continue on to a higher level of schooling, reintegrate into formal classrooms or participate in government-sponsored vocational training programmes.
A randomised controlled trial carried out by the University of Oxford revealed reductions in antisocial behaviour and observed positive changes in emotional symptoms, social skills and self-efficacy among participants with higher levels of attendance.
How does it work?
The core of the methodology is the provision of non-formal education. The organisation has designed and formalised the Arab world's first Graduate Equivalency Diploma (GED) and a certification programme for primary school dropouts. Previously, students who spent more than three years outside of the formal schooling system were legally prohibited from returning to school. With the Jordanian Ministry of Education, the organisation has designed a 24-month cycle of alternative pedagogy that offers dropouts a tenth grade level GED certificate, regardless of the amount of time they have spent away from the classroom.
Along with its non-formal education programme, Questscope has implemented
 the region's first mentorship and education programme for youth who have been in prison, and has established a highly successful service-learning programme. The latter pairs upper class youth with disadvantaged youth for community projects and also delivers policy workshops with members of the Ministry of Education, the British Council and other policymakers.
Geographical scope
Where was initially developed
Where has been implemented so far
Egypt, Iraq, Lebanon, Mauritania, Sudan, Syria, Yemen.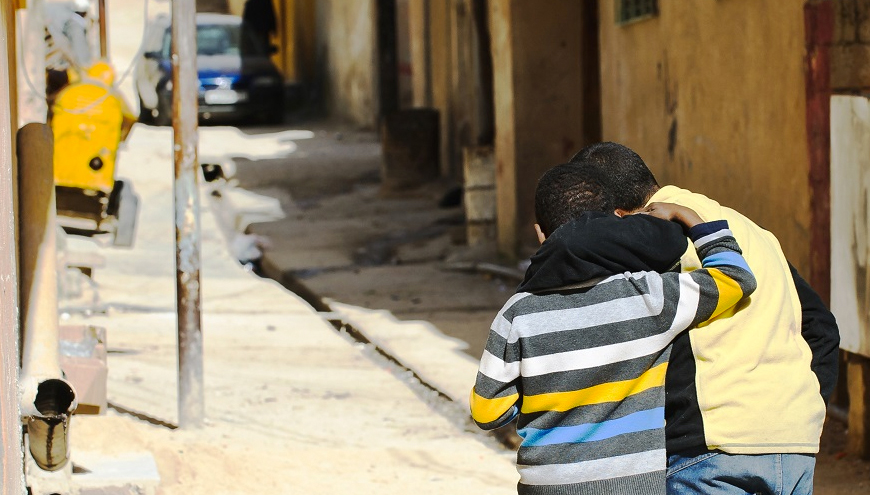 Sustainable Development Goals