A programme that addresses the difficulties faced by vulnerable students in accessing a quality first job through a combination of training, mentoring and learning in the workplace, bridging the last year of high school and the first year of work.
What solution does the innovation propose?
A free training and placement programme that complements young people's formal education encouraging high school completion. It strives to nurture individual strengths and technical aptitudes to improve students' employability, and once the training period is complete, it guides them into the workforce through job placement in quality companies.
Recognitions
Latin American Award for NGO Responsibility (2013).
Impact evidence
Outputs
In 2018 the organisation had worked with 8,500 students in Latin America.
Outcomes
80% of those who completed the programme were able to obtain and maintain a quality job.
90% of those who gained employment expressed a high satisfaction with their jobs and employers.
Sources
Data obtained through Forge's web-based Management and Evaluation System, developed in conjunction with the Multilateral Investment Fund of the Inter-American Development Bank.
The tool allows to track the progress of participants in the labour market according to a group of quality standards that take into account Internal promotion opportunities within companies, workplace environment and conditions (payments and benefits).
How does it work?
Forge is aimed at 16-to-22-year olds in the last year of public high school. After actively recruiting them from public schools located in the vicinity of its training centres, this two-year intervention starts with a four-day course that works as an admission process. During this initial screening phase, trainers explain how the programme works and assess the motivation, commitment and potential of each participant to succeed in the labour market with the adequate support from Forge.
The training stage (1st year) is carried out over the course of a school year and complements young people's formal education by nurturing their individual strengths and technical aptitudes, enhancing their cultural and social capital. Participants attend the training centre twice a week, and they can choose among several career orientations, such as customer service and sales, logistics and production, food service 
and hospitality, business administration and computer science.
In the job placement phase (2nd year), Forge's coaches accompany and provide personal assistance to participants during their first working year. Several management and communication tools have been developed by the organisation with this purpose. Simultaneously, students take part in monthly workshops and meetings. Through its Alumni Network, Forge offers college scholarships, entrepreneurship workshops and courses for graduates who want to become instructors for the programme.
Geographical scope
Where was initially developed
Where has been implemented so far
Uruguay, Peru, Chile and Mexico.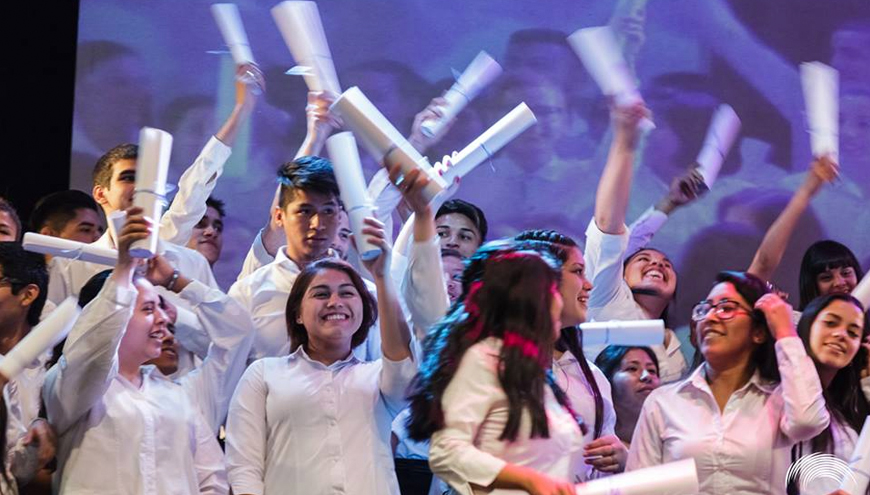 Sustainable Development Goals